by Whitehouse Caterers
Truly Farm-to-Table Menus
Made just for you, our chefs take pride in sourcing truly local ingredients for your menu.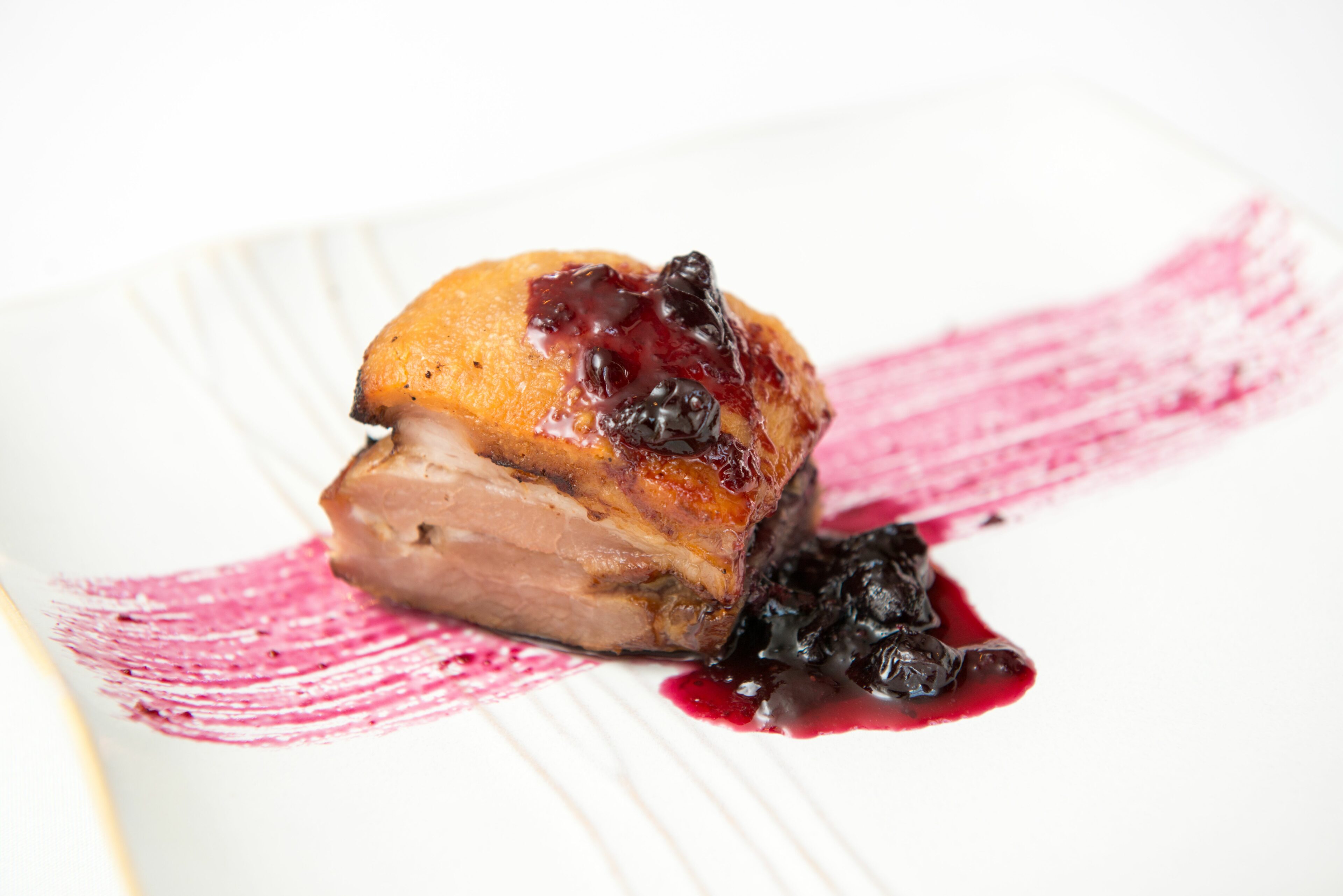 Here's a sneak peek at some of our favorite menu items.
To see our full menus, contact us.
Sample Appetizers
Presented
Parmesan Crisps

Goat cheese mousse

Tomato Jam on Focaccia

Feta, green onion

Soft Baked Pretzel Bites

Beer cheese OR cinnamon sugar

Charcuterie

Spreads, meats, forcemeats; cured in house or locally obtained + upgraded artisan cheeses on the market display
Passed
Mini Crab Burgers

open faced, fried green tomato, Old Bay aioli

Fried Chicken + Waffle

Savory waffle, green tomato, red pepper aioli

Coconut Shrimp

Sweet + sour sauce

Mini Grilled Cheese + Tomato Soup

Prosciutto Wrapped Figs

Goat cheese

Whiskey-braised Mushroom Arancini

Smoked tomato sauce

Fried Deviled Eggs

Brown sugar bourbon bacon
Sample First Courses
Salads
Classic Caesar

Romaine, parmesan, creamy anchovy dressing

Grilled Orange Salad

Microgreens, hazelnuts, feta, orange garlic vinaigrette

Shaved Fennel

Mixed greens, fennel fronds, cucumber, tomato, parmesan, citrus vinaigrette

Fried Noodle

Mixed greens or arugula, strawberries, goat cheese, citrus vinaigrette
Soups
Chicken Thigh + Spring Onion

Chicken broth, potatoes

Tomato Bisque*

Sliced parmesan, croutons * available vegan

Creamy Butternut Squash*

Pepitas, apple, onion, herbs * available vegan

Trout Consommé

Oyster mushrooms, leek, tomato
Small Plates
Duck Confit

Gouda, figs, ciabatta, Italian vinaigrette, frisée

Pork Beignets

Focaccia, slaw

Avocado Toast

Microgreens, parmesan, watermelon radish, citrus vinaigrette

Pork Belly Steam Buns

Hoisin sauce, scallions, radish

Grilled Shrimp Salad

Mascarpone, balsamic, endive leaf
Bread
Pão de Queijo

Brazilian cheese bread

Biscuits

Whipped butter OR gravy

Parmesan Focaccia

Herbs, sun-dried tomatoes, olive oil
Sample Mains
All entrees are served with chef's choice of starch + vegetable, using the freshest in-season ingredients, that pair best with your selected main course
Shrimp + Seared Scallops

Tarragon, garlic beurre blanc

Sesame Crusted Ahi Tuna

Ponzu sauce

Duck Breast

Tea smoked, seared medium, seasonal gastrique

Marinated + Grilled Chicken

Summer harvest sauce: bacon, corn, tomato relish horseradish cream sauce

New York Strip

Grilled medium, seasonal red wine compound butter
Sample Desserts
Dessert Bars & Stations
S'mores Bar

marshmallows, chocolate, graham crackers…all made in house!

Ice Cream Sundae Bar with Nitro

Our chefs use liquid nitrogen to make vanilla + chocolate ice creams accompanied by freshly made toppings + sauces

Dounut Holes

Chef attended with 3 toppings + 2 sauces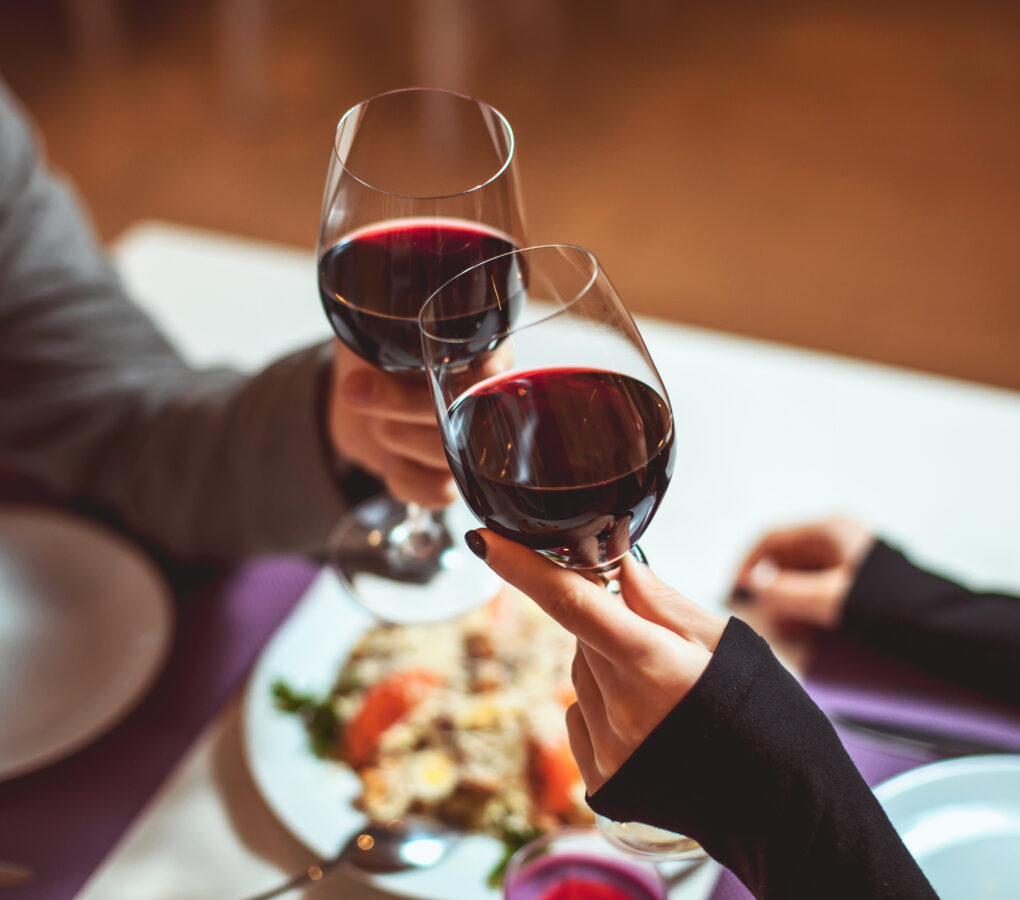 Beer, Wine & Cocktails
Whitehouse Caterers has a license to serve, but not sell, alcohol. What does that mean for you? You save a lot of money on your bar package by providing the alcohol yourself!
We highly recommend working with our friends at The Wine Bin. Dave and his team will assist you in choosing types and quantities of alcohol to best meet your needs. They arrange delivery and provide the coolers and ice.
The best part? They buy back whatever hasn't been opened. At the end of the event, our staff will box up any opened bottles or cases for you to take home and enjoy. The Wine Bin will pick up any unopened items and issue you the appropriate refund.